Antenatal Classes Online
Live and Interactive
Midwife Run Antenatal Education In the Comfort of Your Home.

Live & Online


60,000+ Community
Professional & Personable Antenatal Education
All of our live and interactive antenatal courses will provide you with a full, NHS based antenatal education, from the initial stages of pregnancy, through to labour, and finally the stages after birth. The sense of confidence and reassurance you'll receive from our expert midwives and the personable live sessions will provide you with the best tools to tackle pregnancy and beyond. We also have a NowBaby community of over 60,000+ parents & expectant parents, so you'll never feel alone throughout.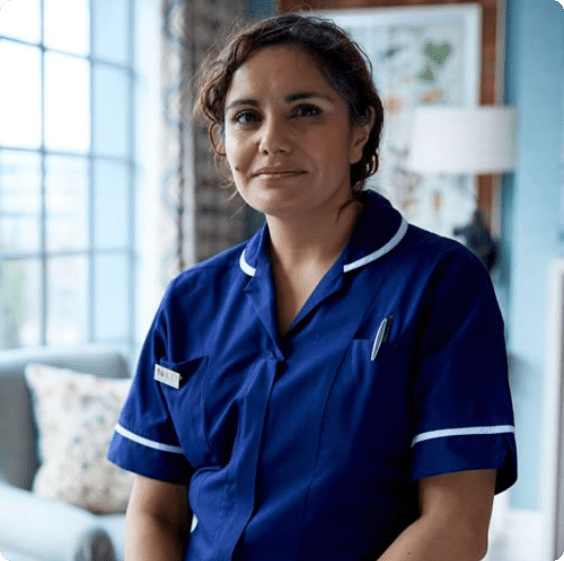 Our support continues after the course too – our midwives love hearing from you and are always happy to advise and provide support when needed.
Amina Hatia RM
Midwife / Course Leader
Fantastic course. Amina is a wonderful source of knowledge and guidance. The breadth of the course is really good especially for first time parents.
The classes conducted by Heather were truly beneficial and informative. They were more valuable as they were interactive sessions where you can clear your doubts and ask questions.
Very informative and well worth the money. Amina the midwife who lead the sessions was very friendly and made everything easy to understand. 
It was a really good class. Very informative and good to hear. You cover multiple points and explained the pain relief clearly.
Our Antenatal Classes Explained
8 classes over 4 weeks, 2 evenings per week. Class duration 80 mins
The 4-week option is a very in-depth and gently paced antenatal course that covers all things pregnancy, birth and beyond with 2 classes a week that run for 80 mins with time at the end for a chat and catch up too. perfect for those who have more time and want to digest every detail. Run by our expert midwives the classes are live and interactive – questions are encouraged and welcome at all times. The classes are all recorded, and a link is sent to you the following morning and a PDF of notes and further reading for you look over whenever suits.When you complete the course you will feel knowledgable and empowered!
4 classes over 2 weeks, 2 evenings per week. Class duration 150 mins
Our 2-week course cover all things pregnancy, labour and birth and beyond and is as in depth and as detailed as our 4-week course, but with longer classes – ideal for those who are in the third trimester. There is a short break in between to stretch your legs and have a catch up with other course members and time at the end too. As all of our live courses, our midwives make the classes interactive and encourage you to ask questions throughout. A recording of the live class and notes with links and further reading will be sent to you the following morning for you to watch back and read over at your convenience.
2 classes over one weekend, Saturday and Sunday 9.30 – 1.30
Our weekend courses are popular with busy parents-to-be who can't attend our evening courses, those who are close to their due date and would like to prepare, for parents who need a refresher course or just because the dates suit! As with our evening courses, the 2-day course covers all things pregnancy, birth and beyond. Each class is live and fully interactive, led by our midwives who are experts in antenatal education. All sessions take place in small groups from the comfort of your home – be it your sofa, your office or even your bed! And there are regular breaks for you to grab a drink and have a catch up with others on the course if you wish too. All of our classes are recorded and available for you to access at any time and accompanied by further reading and links after the class.
This course runs one Saturday per month 9.30am-6.30pm (with breaks!)
Our one day course is the most intensive of all of our live, interactive online courses. It is the perfect course for those of you who are busy preparing for baby's arrival and need a one day session with all of the information we share on our weekly and weekend courses but in smaller groups. You will get all the information you need to feel prepared for labour, birth and beyond. Each class is live and fully interactive, led by our midwives who are experts in antenatal education. All sessions take place in small groups from the comfort of your home – be it your sofa, your office or even your bed! And there are regular breaks for you to grab a drink, grab some lunch and have a catch up with others on the course if you wish too. All of our classes are recorded and available for you to access at any time and accompanied by further reading and links after the class. Also ideal for those who want a quick refresher day! once again you will finish the day feeling knowledgeable, full of all the latest information and most importantly empowered for your labour and birth.
What You'll Learn
All of our live antenatal classes deliver the same invaluable content, covering all aspects of pregnancy, right through to baby first aid, all in the comfort of your own home. Available in a variety of different formats to suit your lifestyle. We have 4 main options, to cover all your needs whether you're looking for a slow paced course over 4 weeks or prefer to learn more intensively over a 2 week period, a weekend or even super intensively in 1 day! Birth partners are welcome to attend for all courses.
Our traditional 4 week course is held across 8 evenings. Ideal for those who have the time and want to take things at a gentle slow pace and have the time to digest all the information given. Ideal for those in the second or third trimester.
Price £120
Our 2 week intensive course covers all the same things as the 4 week course, in just as much detail but with double length classes. Plenty of breaks in between and ideal for those who are in their third trimester or just want to learn over a shorter period.
Price £99
Our weekend class takes place over a Saturday and Sunday morning, with the Saturday devoted to antenatal care and the Sunday devoted to what to expect post birth for you and your baby.
Price £99
Our 1 day intensive course takes place one Saturday every month and is ideal for those nearing the end of their pregnancy or for those looking for a refresher course. You won't miss out on any details, it's just delivered in a more intensive and condensed format.
Price £79
For all our courses you will receive class notes, resources and class recordings shortly have the classes have taken place, all included within the price.
As an overview, our NHS trained midwives cover:
Journey to Motherhood is the first class for pregnant women in our 8-session antenatal courses, focusing upon antenatal care and choices and preparing for your pregnancy labour birth. During the antenatal classes we guide you through:
The role of your midwife and maternity care team
Your antenatal appointment schedule
Self-care in pregnancy
Pregnancy health & complications
Birth options – where to have your baby
What to pack in your hospital bags
Creating a birth plan – where to start
Preparing Mind and Body is based on what labour and birth is from a physiological and emotional perspective. Amina, our midwife and course leader believes "that reframing how we view birth and understanding how your birth hormones can affect your birth is key in having a positive and empowered birth experience – however that may be. We can't predict or plan birth, but we can prepare positively for it." This class involves:
Ideas about pregnancy labour birth
The physiology of labour birth
Hormones and what role they play
The impact of fear and tension on birthing
Creating your birth zone
Preparing a toolkit for birthing
Optimum fetal positioning
Perineal Massage
Attend our Labour and Birth Process class to find out about what happens in and during childbirth.
Birth pathway and how that might look
Different stages of childbirth
How to tell if you may be in labour
Latent & active phases
The second stage and how it may feel
Transition of childbirth and how impacts you
Third stage of childbirth and how it can be managed
Current practices such as delayed cord clamping
This class takes an alternative pathway to birth because we know that birth comes in different forms.
The induction and augmentation of childbirth
Pain management / Pain relief – from TENS machines to Epidurals
What is birth variation and why it may happen
Addressing the myths and facts about assisted and alternative births
Assisted birth
Birth by caesarean operation
This postnatal class is all about baby, aiming to help clear up some of the myths and facts and support you in feeling confident in making the right choices for a great life with a new baby
Starting from the first moments where you meet your baby we explore:
Skin-to-Skin contact and the golden hour
New-born checks after birth. The umbilical cord and healing
Vitamin K – what it is and your options
Ways your baby may behave in the first few days and weeks
Baby hygiene – from nappy changes to bathing your newborn
What your baby may look like – from newborn skin to birthmarks
Jaundice in the early weeks after your baby is born
Common concerns of parenting a newborn
We know that the changes that occur with your body and emotions after the birth of your baby are often overshadowed and overlooked by the focus on baby.  In this class no subject or questions are taboo and in our group we are free to talk about:
Bleeding after birth and what it means
Perineal tears and care
Abdominal and pelvic floor exercises
Breast care information and changes that occur
Your emotional and mental health after your baby is due
Adjusting to life with a baby and how to prepare
This evidence based class aims to help you feel confident about feeding your baby. We know how keen parents are to understand and discuss breastfeeding and there is no time better than the antenatal period to get started.  During the antenatal class we explore common issues related to breastfeeding. Find out more about our breastfeeding class here.
The physiology of breastfeeding and the changes that happen
Benefits of breastfeeding for mum and baby
Understanding breastmilk – how it changes and why
The supply and demand cycle of breastmilk
Information on what a good latch and attachment is
Different breastfeeding positions
The feeding cues your baby expresses
Your baby's appetite and how it changes over time.
Join the final in our series of antenatal classes, in this course you learn about what to do in an emergency from our professionals. Find out more about our baby first aid class here.
Support parents in trusting their instincts
Tips on where to find free help
Common childhood illnesses
Recognise early signs of illness and infections
What to do when your baby is unwell
Learn how Meningitis affects a child and signs to look out for
Choking & how to manage cuts & burns
Essential advice on SIDS and keeping your baby safe
CPR information and when you may need to use it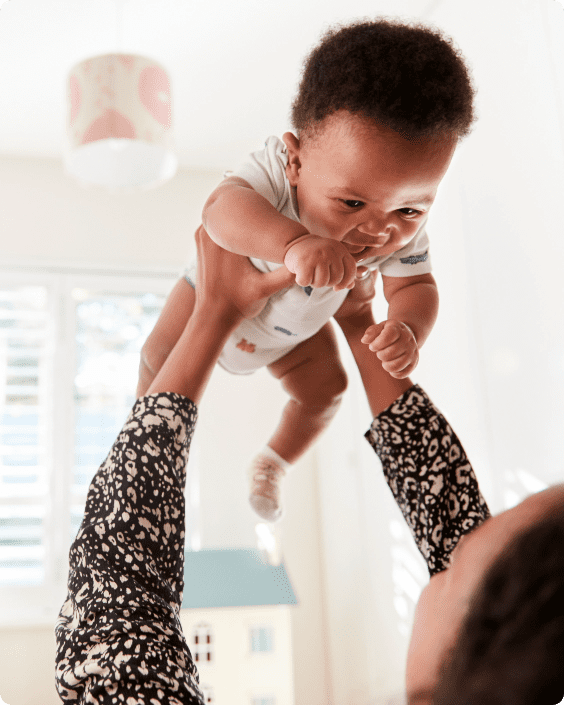 Wonderfully informative and well presented. You clearly love your job and have such a passion for it. Thank you.
Ally
Why NowBaby Live?
Covers pregnancy, birth & beyond
Birth partners welcome
Evidence based course
Led by qualified midwives & experts
Dedicated breastfeeding and baby first aid classes
Live & fully interactive
From the comfort of your own home
All your questions answered
Class recordings and notes available
Book Course
Still Need Help? We're Here.
Helping expecting parents navigate through this period is an area we pride ourselves on and we're always happy to help. We appreciate you might have some questions not covered in our below FAQ, so if you'd like to speak to us or ask any questions feel free to via our contact page, or join our community and ask us there:
Join our community
We regularly post helpful advice to our 60,000+ community members across social media and are on hand to answer any questions you might have. This includes live Q&A sessions which can be helpful to parents who prefer more instant communication.
We also find expecting parents enjoy interacting with others who are going through the same journey as them, creating a sense of community and friendship.
You can find us on the following: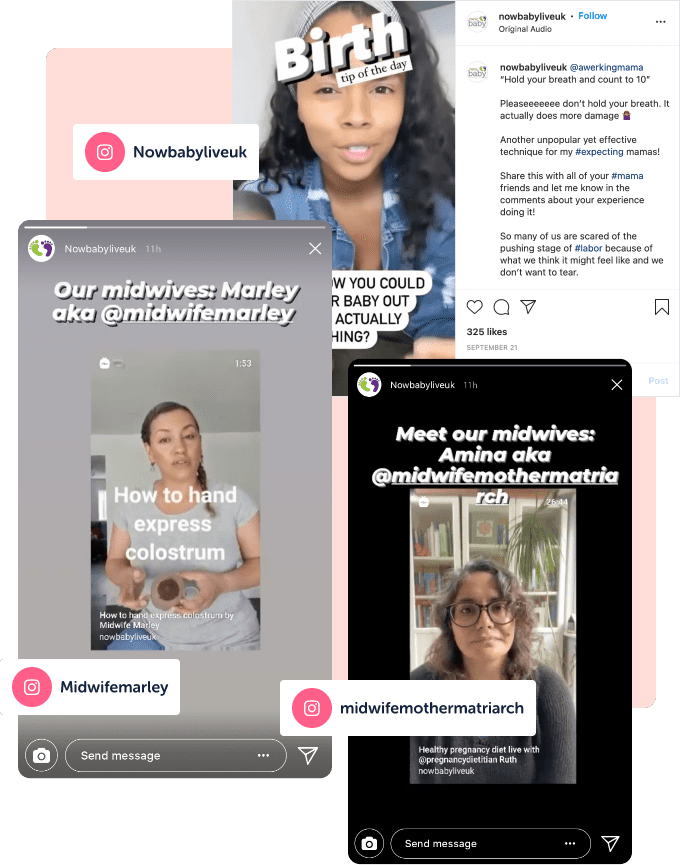 Antenatal Classes FAQ
Antenatal classes are an ideal opportunity to learn, understand and prepare for your pregnancy, labour and birth, life after birth and with a new baby. Whilst reading books and articles online can be a really helpful starting point, an antenatal class run by experts such as our midwives, help you navigate and understand what to expect of your care in pregnancy, your choices and options during labour and birth of your baby and prepare for life with a new baby such as learning about breastfeeding and new-born care.
Our courses are online, so from the comfort of your own home, live and fully interactive – so you'll also get to know others on the course who are at a similar stage in pregnancy as you and share experiences with them too.
You can never prepare too early for labour and birth, and you've probably been reading up on your pregnancy already. Whilst it is a personal choice and we don't limit what stage in pregnancy you join our courses, if you like to be prepared well in advance, or you are feeling unsure about your care, experience anxiety or need some one-to-one advice, booking in at around 26 weeks is ideal. This provides plenty of time to prepare and help you feel more positive and ready for life with a new baby.
However, many also book later on in their pregnancy – anytime up to 38 weeks. Our weekend and 2-week courses are ideal for those that wish to have a more intensive class or want to have the information fresh in their mind just before their baby arrives.
Absolutely! – Antenatal classes are for anyone who needs them, and our live online classes have a range of people attend, from couples, to people who prefer to join on their own, with other family members and often pets too. As online classes allow people to join from anywhere, we often have birth partners join in from work and watch the class together. All the live classes are also recorded and sent to you to watch back whenever you need to – offering a great chance to revisit the information whenever you need to.
As our classes are online, there is no limit or restrictions on who you bring to the classes. If you have a birth partner who you know will be with you during labour and birth, then it's great if they can attend. We hear back from so many people that their partner/birth partner found the class so useful in knowing what to expect, how to offer support and what to prepare for.
Your birth partner can be whoever you choose – for some it's their partner, for others it may be a close friend, mum, sister or a doula.
All of our classes are run by expert midwives, who have a wealth of experience and love running antenatal classes because they know how important being prepared beforehand can be. Our team of Now Baby midwives all work in NHS hospitals as clinical midwives as well as sharing their knowledge and expertise in our classes too. You will also see the participants of the class who may be on their own, a couple, or with friends and family – however, don't worry it's not compulsory to have your camera, only if you choose to.
To ensure that the classes run smoothly, our IT experts will also be in the class making sure that the audio and video quality is perfect and helping to sort out quickly any issues that may arise.
As experts in antenatal education, we are so passionate about making sure that our courses are accessible and affordable to everyone. We have priced all of our courses at £120 for this reason – that covers over 10 hours of live and interactive classes, follow up notes and information, a recording of every class and ongoing support from our midwives long after the course has ended.Always look out for special offers and promotions!
Antenatal FAQs
Hospital bag packing is one of the most often asked questions by parents to be – and we know it can be so confusing knowing what to pack when you haven't ever done this before!
We discuss in detail during our classes what you may think about packing and why as it can vary from birth to birth, but our top tips are:
Pack 2 sets of bags – one for labour & birth and one for your postnatal stay
Make sure you pack your birth plan and hospital notes
Take your own pillow
Bring something loose and comfortable to wear during labour
Toiletries and toothbrush – for both of you!
bodysuits, vests and sleepsuits
plenty of nappies
a car seat for the trip home
There's lots more, as well as tips from our midwives on what works and what doesn't that you can find out about during our live and interactive antenatal classes.  We also send out a checklist and further details to you after each class to help you prepare.
You can choose where you give birth, with options being at home, a midwifery unit or birth centre (a place run by midwives) or in hospital. In reality, your options about where to have your baby will depend on your needs, risks and, to some extent, on where you live.
Your midwife and doctors can advise on what options are best suited to you – but ultimately it is your choice and you will be supported.  During our Journey to Motherhood class we explore all of the options and what they mean from the real-life experience of our midwives who all have many years of experience in birth in all settings.
You can always change your mind during your pregnancy about where you choose to give birth, so feel free to take some time to ensure it's right for you.
The best position for your baby to be in for labour and birth is head down, facing your back – so that their back is towards the front of your tummy. This allows baby to move more easily through the pelvis and can help your labour progress.  Some babies sometimes settle in a head-down, but facing towards your front and their back towards your back, often referred to as a back-to-back position – which can affect your labour.
There are plenty of things you can do in the third trimester and in labour to help your baby into the best position for birth that we cover in detail in our classes, as well how position can affect labour and birth.
Labour – how it starts, how long it lasts and how you cope with it varies from person to person – its pretty unique to you.
There are, however, several signs that labour may be starting such as:
a 'show', which is when the mucus plug from your cervix comes
strong period like pains – these are the start of contractions
lower back pain
changes in your bowel movements – this is caused by your baby's head pressing on your bowel
a sudden urge to 'nest'
Your waters may also break or you might start feeling contractions
This is something that we as midwives get asked a lot!  The truth is that there is no set time frame and whilst in theory, labour on average can last anywhere from 8 hours to over 18 hours with a first baby, this will depend on lots of factors such as how you are feeling, position of baby, how powerful your contractions are etc.
In our classes we discuss what labour is, the different stages and what can cause a delay or slow down progress, how to have an active labour to help baby and what happens if you need to be induced.
This will depend on lots of different factors – and you'll often hear advice to go to hospital when in 'active' labour.
Your contractions are often the best guide – you will find they will gradually become stronger, longer and more frequent.  You will know when you are ready to go into hospital, as you no longer feel comfortable in your own home.
If your contractions start but your waters have not broken, wait until the contractions are coming regularly, sometimes called the '411' or '511' rule – contractions that are about 4-5 minutes apart, lasting at least 1 minute, and following this pattern for at least 1 hour.
There is lots you can do at home in the early stages that can help you feel calm and safe which we discuss and advise on in detail during our classes, alongside what things you can do to prepare too.
Waters breaking in films or on tv are often very sudden and very dramatic. In reality it's rarely like this – you may feel a slow trickle or a sudden gush of fluid that you can't stop. Your waters may break before you go to hospital but are more likely to break during labour.
If you think your waters have broken, put a sanitary pad (not a tampon) on and call your midwife. You'll be asked questions about what time it happened, how you are feeling and what colour the waters are.
Depending on your answers and your pregnancy, you may be asked to stay at home for a while or asked to go into hospital straight away.
Induction of labour is the process used to start labour artificially instead of waiting for labour to start naturally.  Different methods are used to induce labour and depends on why you are being induced, what is happening with you, position of your baby and your choice too.  All methods aim to help your cervix to soften and open out and your uterus (womb) to start contracting.
If you have been advised to have an induction, you should find out as much about why, the risks, the benefits, what method is being advised and what support you will get.  Our birth management class covers in detail the induction process and tips on what to do to help the process along as well on how to decide if it right for you.
Yes, you can usually choose how and where you give birth.
The type of birth you have will depend on:
your preferences
your and your baby's health
where you choose to give birth.
A C-section is major abdominal surgery, which carries some risks for you and your baby. You can choose to have a c-section, after talking to your healthcare team about the benefits and risks. If you feel your obstetrician does not support your choice of birth, you can ask to see a different doctor.
We don't shy away from talking about c-sections, believing that it is best to be informed about all birth options. In our birth management class, we cover in detail what a c-section is, what to expect, different kinds of c-sections and what you can do help your c-section birth be a positive experience.
During your pregnancy you'll receive a range of antenatal care from a range of healthcare professionals in your pregnancy such as midwives, GP's and specialist doctors called obstetricians.
We've prepared a guide on our blog that walks you through your antenatal appointment schedule.
Online Antenatal Classes
Midwife Run Antenatal Education In the Comfort of Your Home